What is POLO?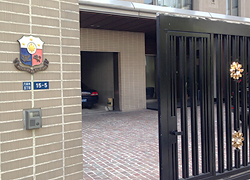 This page explains application process for a company review by the Embassy of Philippines. Unlike those of other countries, Philippine government requires an employer to have an agreement with a recruitment agency in Philippines whether it is eligible or not to hire foreign workers. Applicants who want to work in Japan need to ask your future employer to apply to the Embassy of Philippines for getting an approval.
POLO(Philippine Overseas Labor Office), a branch office of POEA (Philippine Overseas Employment Administration), will rigorously examine companies of working conditions and operating conditions of workers from Philippines. It will not be certified unless it passes the final examination. Document review is bureaucratic and unfriendly thought it doesn't start even if you complain. In other words, they desire create an environment that Filipinos can work with confidence in Japanese companies.
I myself used to work in foreign-affiliated companies and had worked with people from more than 40 countries as an administrative professional for 20 years and as a consultant engaged in employment support project for 8 years since the start of my own business. These experiences have remarkably contributed for POLO application practice.
I have summarized the contents to the extent that I can help in the next column. This process is for directly hired Professional and Skilled Workers. In regard to SSW (Specified Skilled Workers) are slightly different but similar to this. For more information, let me advise you to visit official POLO web site.
Process for Philippine Government Registration (POLO / POEA) and Working Visa
Documentary Requirements for accreditation
Application Steps
Conclude a recruitment contract with a PRA (Philippine Recruitment Agency) officially recognized agency
Submission documents to POLO
Evaluation takes about two weeks
Only for applications that pass the document screening, contact the interview date
Interview by the officer
Issue a letter of recommendation to POEA only if approved
Send a set of documents to the Philippine Human Resources Company
Final review and orientation by POEA
Issuance of OEC(Overseas Employment Certificate)
Apply for a work visa to Japanese Embassy in the Philippines
Air ticket arrangement, landing in Japan
* We recommend that you start applying for COE (Certificate of Eligibility) to the Immigration Bureau when the POLO procedure goes smoothly. Otherwise, COE expires in three months.
** Please note that this information is based on our experience and translation of the POLO site and does not guarantee its accuracy. There may be changes in handling due to legal updates of governments and officials of Philippines and Japan.